LMS MANGEMENT
Learning Management System for the Future Ready Enterprise.

Custom LMS System
With our customizable and configurable LMS you can easily achieve your business training and development needs. Look and feel of the LMS can be customized to match your company branding with a custom theme and design of your preference. Our LMS is ready for delivery of e-Learning, classroom training, and blended learning models with advance course builder.
Our LMS can be customized to match the unique training workflow of your organization and also match the user hierarchy with primary focus on the delivery and effectiveness of the training. You can opt between WBPRO managed cloud-based hosting, your Intranet servers, or Enterprise cloud hosting.
Drive Employee Training & Compliance
Some of the world's top enterprises drive employee performance with the WBPRO LMS for workforce learning.
Enterprise LMS Features
WBPRO LMS includes a full suite of scalable Enterprise features.
Online Course Builder
The LMS allows administrators to easily build courses in SCORM compliant format. Courses are generated using standard HTML 5 which is compatible with all modern and HTML enabled modern browsers.
Assessments and Quizzes
Create beautiful assessments to benchmark knowledge retention and reinforce concepts with your learners. LMS supports three types of assessments, Pre-test, Quizzes, and Mastery Exam.
The reports module allows users to generate and customize reports from the LMS database. Access to the reports module and individual reports are based on the permission levels given to the user.
Instructor-Led Training (ILT)
The system is integrated with GoToWebinar for instructor-led virtual classroom training. Users log into GoToWebinar directly from the course page using single sign-on.
Customized Learning Paths
String together multiple courses in logical groupings to create personalized learning paths for your learners to engage in. Target different groups in your organizations as per their training needs.
Gamification and Leaderboards
Engage and motivate users with achievements, points, and badges. The course game interactions are graphically appealing and keep the learners engaged in the course at all times.
Build E-Commerce
Easily monetize your courses using
pre-packaged eCommerce features or set up an online storefront using the powerful
e-commerce backend of the LMS.
Messages and Notifications
Get real-time notifications of activity from your teams and learners. Drive higher course completion rates through unique communication and notifications.
Surveys and Feedback
Think people love your courses? Gather feedback from learners using built-in survey tool and out-of-the-box reports.
Our Key Service Offerings
Customer Stories
Our customers are everything. They inspire us, teach us, and motivate us to do better always. Through their stories, you'll learn how we work closely with our clients to design custom e-learning solutions that meet business goals and have a measurable impact on employees and learners.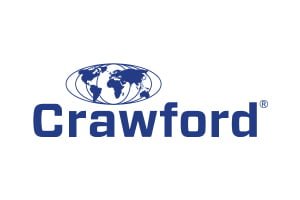 Crawford & Company
Crawford & Company automated their Compliance Training using web-based Compliance Training Distribution System (CTDA). Time to create a distribution decreased from weeks to less than an hour using CTDA.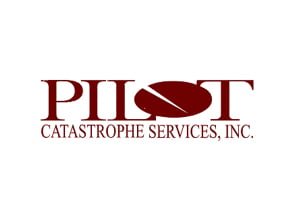 Pilot LMS
Pilot LMS provides courses, quizzes, exams, and assessments allowing learners to earn credits and certifications. LMS has trained over 27,000 learners and reduced the per-employee cost vs. traditional training by 60%.
KMC LMS
KMC LMS provides the ability to create a personalized URL to access the LMS and custom brand the entire application within minutes. The complete LMS can be customized and set up with assignments in less than 5 minutes.
Testimonials
What our clients say
WBPRO LMS is used by some of the world's biggest enterprises for training and compliance. See what our customers have to say about transforming the learning process for their organization.

"I have worked with WBPRO for the last few years and I have found their work product to be of high quality. They are conscientious in their endeavors and reasonable in their cost. They consistently try to make the project or product better and are flexible with last minute changes and upgrades. When I needed more resources they were able to adjust and meet my needs. They have been a good company to work with."
Colm Keenan
Vice President, eLearning Services